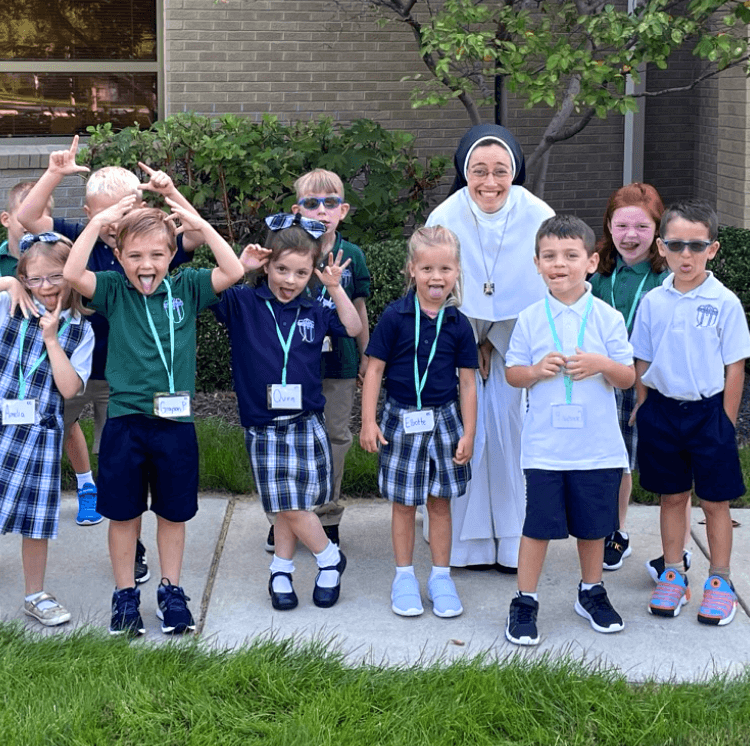 Where We Serve
BRINGING CHRIST TO THE WORLD
The Dominican Sisters of Mary is a growing community. From our Motherhouse in Ann Arbor, MI, we have spread from coast to coast in the U.S. and are now even overseas!
Here's a map of where we currently serve:
Here are the schools where we currently serve:
THE GIFT OF CATHOLIC EDUCATION
Give Your Child an Education With Eternal Benefits
God created your children to spend eternity with Him. No education is complete without this framework. We make Christ the center of our teaching while also giving your children the life skills they'll need to succeed in their vocation.
HELP OUR APOSTOLATE
Help Us Bring Christ to More Places
The more we grow, the more we depend on your generosity to support our work. Please prayerfully consider giving today to help us evangelize those new locations the Lord calls us to. We would be blessed to have your support!